Better Sleep at Your Fingertips
To use, simply turn on the device before getting into bed. The device will automatically power down at the end of its scientifically engineered patented protocol.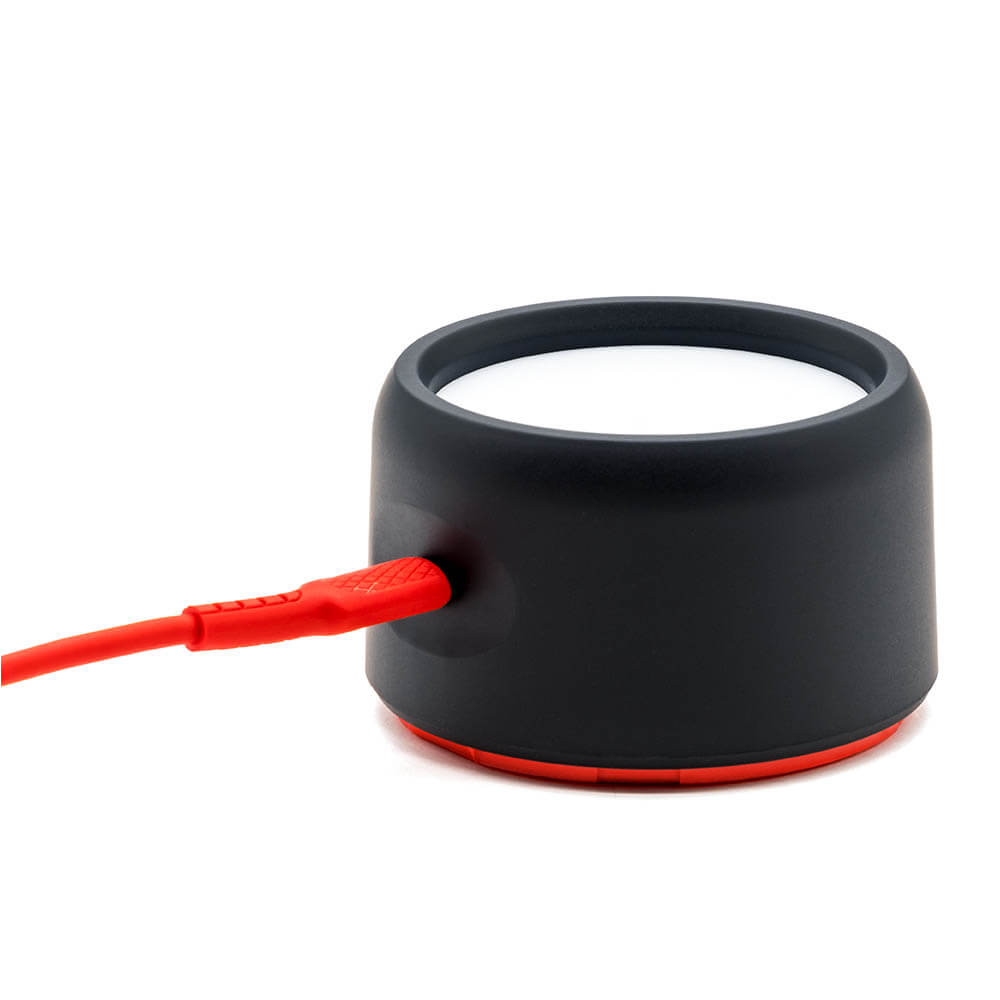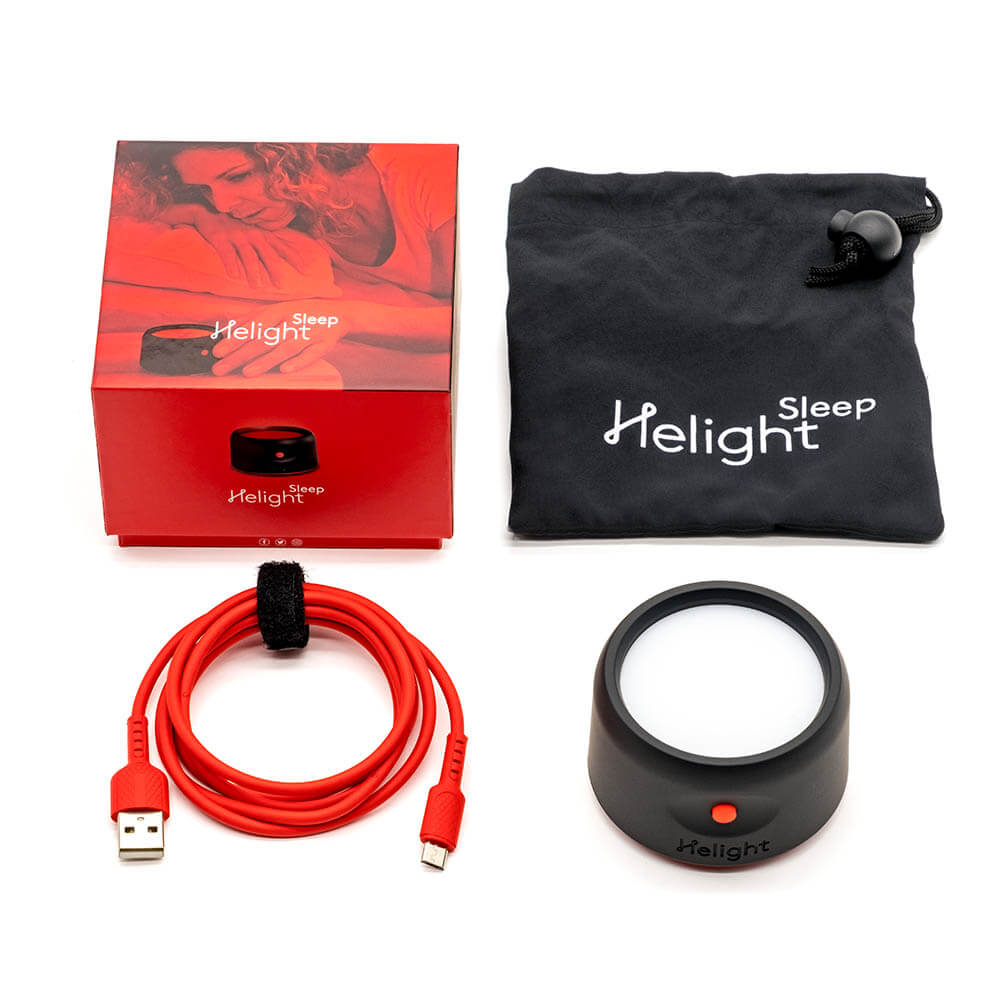 FREE SHIPPING 60-Night Trial
Trusted By Sleep Doctors and Pro Athletes
Pure 630nm Red Light Patented Protocol
Scientifically Based & Inspired by NASA
Award Winning Technology
A 100% Safe & Natural Insomnia Solution
High Capacity USB Rechargeable Battery
Portable & Travel Friendly
No Subscription or App Required
2 Year Manufacturer Warranty
60 Night Money Back Guarantee
95% satisfaction rate
Trusted by DOCTORS and Sports Professionals
"The red wavelength of light has the most beneficial effect on your sleep by helping improve your melatonin release. I love the Helight in particular because not only does it allows you immerse yourself in the right red wavelength of light to help naturally fall asleep faster, stay asleep longer and improve your sleep quality, but it does so in a way that's simple, practical and easy to implement into your current routine. As of someone who does a lot of traveling, I love that it's portable. I can use it as I'm away to sleep better and it helps me to recover more quickly from jet lag."
- Dr. Angela Holliday-Bell
board certified physician and sleep expert
I would have to say I fall asleep quickly and have fewer evening interruptions of sleep.
Leonard Zaichkowsky, Ph.D Professor, Boston University (retired), Performance Consultant
Red light has definitely been working on me.
Arthur J. Ting, M.D. Orthopaedic Surgery & Sports Medicine
The device has changed my life when it comes to sleep. With the help of a smart ring, I have been able to objectively measure an improvement in deep sleep.
Karam Al Hamdani, Head Athletic Therapist
A NEW FRONTIER
Researchers have turned their attention to the effects of red light therapy. Research has shown that exposure to specific wavelengths of light can significantly influence our internal sleep-wake cycles.  
After 3 years of research & development with a team of experts, we developed an unprecedented, patented protocol that aims to enhance sleep quality and revolutionizes the role of red light in sleep. Results may vary. Although some people need about 21 days to adapt and regulate their sleep, you may feel positive effects from the first week or night.
award winning
A panel of experts have evaluated Helight Sleep and awarded it the prestigious Top Santé 2022 (Top Health) Award in France. More recently, Helight Sleep won the 2023 health.com SLEEP AWARD.
The device is trusted by professional athletes ranging from the Olympics to the major leagues including teams in the NHL, MLB, MLS, Premier League as well as the FIFA world cup.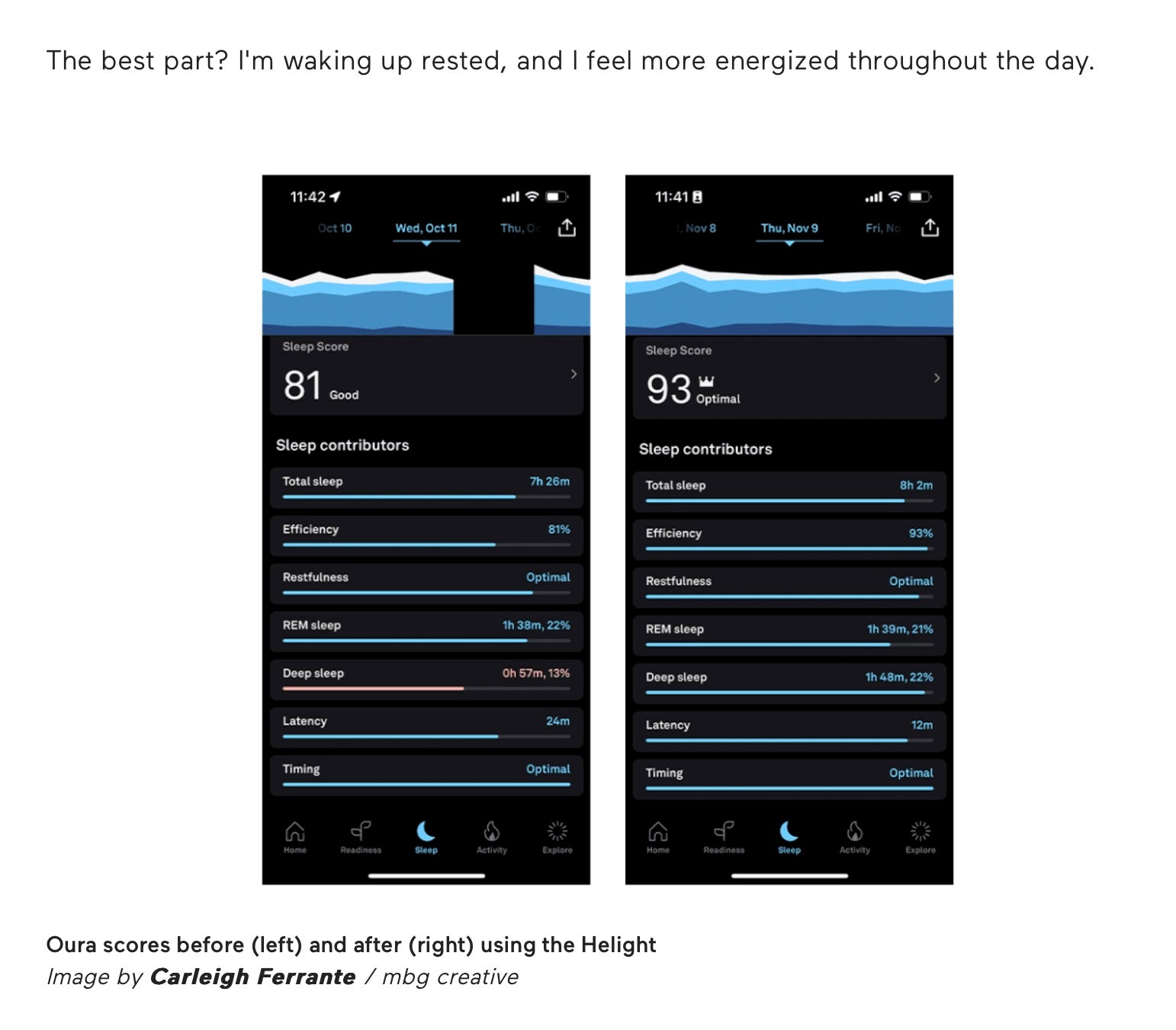 "This Tiny Sleep Tool Belongs On Every Nightstand (& The Proof Is In My Oura Scores)"
- Mind Body Green, Dec. 2023
RED LIGHT THERAPY
Photobiomodulation, used in medicine, allows the cell to transform high powered red light into energy and provide a wide range of benefits. However, at lower intensity, red light, which is warm and reminiscent of the sunset, signals the body it's time to sleep. Unlike a red light bulb, this red light has to be of a specific wavelength and precisely calibrated.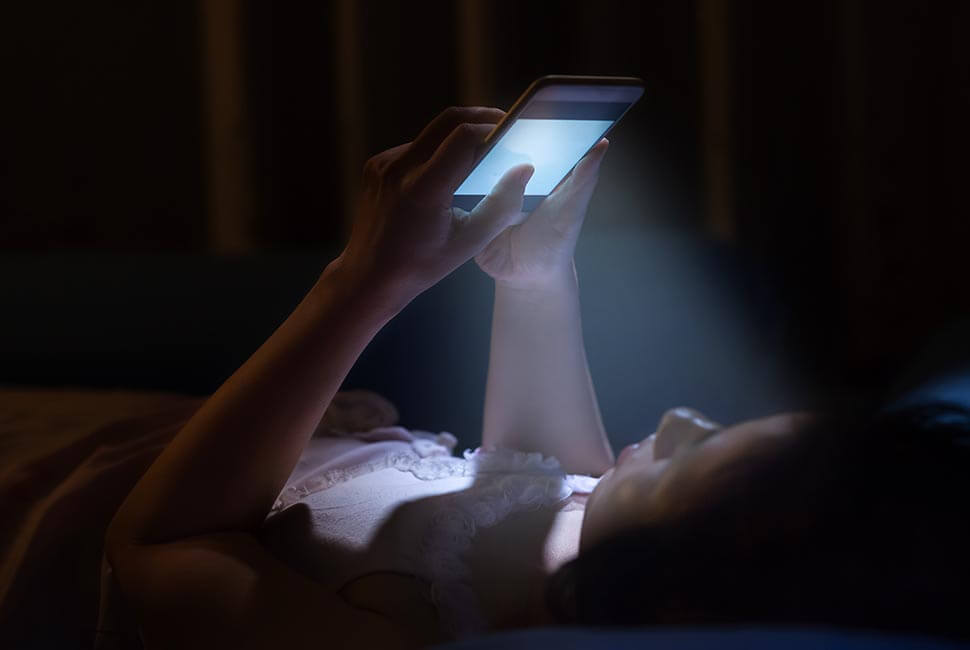 Light & Sleep
Light exposure plays a vital role in regulating our bodies and minds. Throughout history, humans synchronized their sleep patterns with nature, rising at dawn and retiring right after sunset. However, modern lifestyles and the advent of electric light have disrupted our natural sleep-wake rhythms, leading to various sleep-related problems.
Give Sleep a Chance™
WITH A 60 NIGHT MONEY BACK GUARANTEE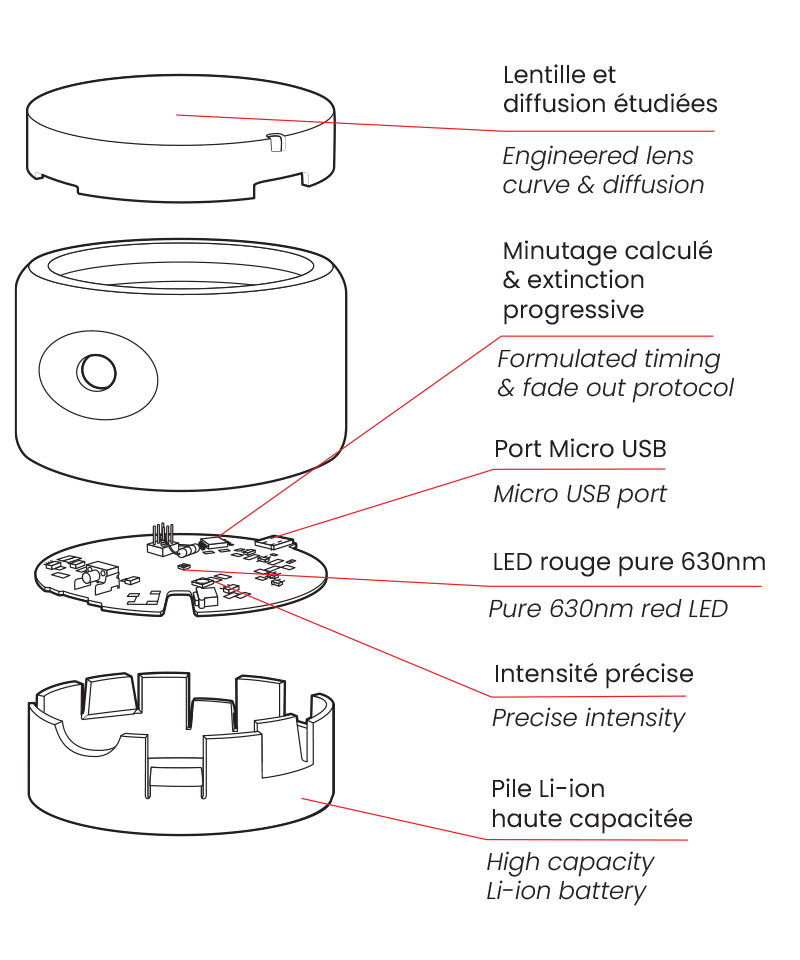 BEYOND RED LIGHT
Only Helight Sleep emits a precise narrow bandwidth wavelength (630 nanometers) along with a calibrated timing protocol, diffusion, and intensity that predisposes the body to melatonin production, a hormone that regulates sleep, helping individuals fall asleep faster and enjoy a deeper, more restorative sleep.
The 630nm red light is emitted for 14 minutes at an optimal intensity and diffusion. The light gradually fades out over the additional 14 minutes, ensuring a smooth and uninterrupted transition.
It will automatically turn off after 28 minutes.
Meticulously calibrated this 28-minute protocol mirrors the natural cycle of light at the end of the day, warmer light at sunset, interpreted biologically by the brain as the time to go to sleep.